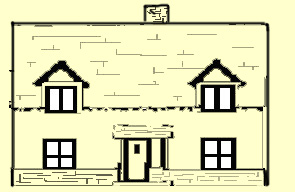 Tryst Cottage Quilts
made by Maureen Reeves


click on one of these Tryst Cottage Quilts to go to my gallery of larger images or below for my complete archive
I have been making patchwork quilts for my family and friends for nearly twenty five years. I enjoy making both traditional and contemporary designs using colour to enhance and enliven a room.
- My baby quilts are used in the crib, as wall hangings or play mats in bright colours with fun characters.
- A cosy throw can be kept over the chair for chilly evenings.
- A traditional double bed quilt can completely transform a bedroom.
I use only quality materials in 100% cotton and all quilts are pieced and quilted on my home sewing machine and then hand finished. The larger quilts take more than 100 hours to make.
I enjoy leading and teaching a patchwork group through my local U3A. If you would like to see the complete photo archive of my quilts please click below

Maureen's Quilt Archive
(note you can zoom right in!)
I can be contacted on +44 (0)1296 613659
or email me